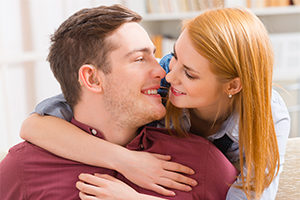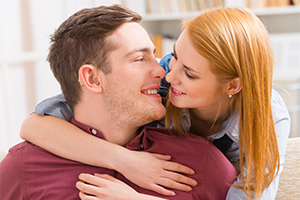 Jerry Garcia
Jerry was the guitarist for the rock band The Grateful Dead. He lost one of his fingers when he was only 4 years old. It happened in a wood chopping accident, but it didn't stop him from becoming a great guitarist.
Jim Abbott
Jim is a baseball player. He has played with different teams during his baseball career. He ranked at #21 for according to The Best Los Angeles Angels of Anaheim of  All Time. He also maintains a ranking at #48 for his left handed pitching. Jim was born without a right hand. Obviously, this hasn't prevented him from being a great ball player.
Rick Allen
Rick, the drummer for Dep Leppard, lost his arm back in 1984. He had been involved in a street racing related accident. Despite the amputation, he continued to drum for the band. In fact, he is still drumming for the band. He never let his disability get in the way of his love for making music.
Miles O'Brien
Miles was an anchor for CNN news. He was packing up after a show when one of the heavier cases of equipment fell onto his arm. He was rushed to the emergency room for treatment. The swelling was so bad that his arm had to be taken off. He talked about the experience on his personal blog.
Cole Porter
Cole was a jazz musician in the 1950's. Back in his time, his music was very popular. In fact, his music is still enjoyed to this day. He was an influence to many other musicians. He had one of his legs amputated. This was a direct result of the ulcers he also had.
Erik Stolhanske
Erik is a well know actor and director. He is a member of the Broken Lizard comedy troupe. His work is very well known with films such as Beerfest and Super Troopers. He is considered a comical genius. He was also born without a fibula.
Tom Whittaker
Tom lost one of his feet in a car accident. But he didn't let that effect his life. He was actually the first person with a disability to ever climb Mount Everest. His name remains in the history books for this bold accomplishment.
Terry Fox
Terry is one of the most famous and well known amputee athletes. He lost one of his legs to cancer and started fund-raising for other people in similar situations to his. He ran across all of Canada to raise money towards future cancer research. He is an inspiration to many people.
Jim Byrnes
Jim is a famous musician who was unfortunately struck by a truck. As a result of the accident, he lost both of his legs.
Al Capp
Al was a well known cartoonist in the early 1900's. His designs were featured in many different places. Though not likely to be recognized if seen today. He was unfortunately struck by a trolley car. He had to lose one of his legs above the knee.
Max Cleland
Max is a well known politician from Atlanta. In the Vietnam War, he lost both of his legs. He also lost part of his right arm. His handicap hasn't prevented him from following his dreams.
Robert David Hall
Robert is an actor that many people know. He's worked on the CSI series and many others. He worked on Starship Troopers. There are really too many movies to list. He sadly lost both of his legs as the result of a motor collision.
Tony Iommi
Tony is the guitarist for Black Sabbath. He lost the top half of two of his fingers in his youth as the result of a factory accident while he was working. Still, he continues to strum out amazing music.
Famous Male Amputees That Could Be An Inspiration