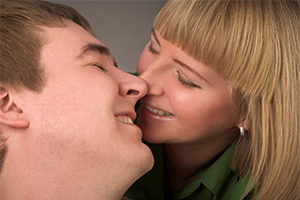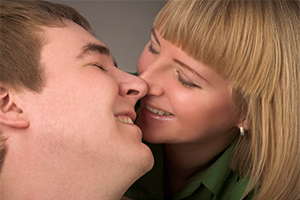 If you haven't had the chance to learn about Disabled Access Day, here's your chance. As a person with a disability, you may feel limited to certain activities. You may feel like you're missing out on things that your able bodied friends can do. You may feel isolated, or even disappointed. But this annual event is aiming to change those feelings.
The event was started back in January 2015. 261 different venues agreed to participate in 11 different countries. The success was so overwhelming, considering the resources were very limited when the idea was implemented. The idea behind Disabled Access Day came from Paul Ralph. Paul is unfortunately stuck in a wheelchair. This limits a few of the activities he can do in his own life. He had similar feelings of isolation regarding the use of public transportation in his home town. He went to a demo to see how the ramps worked. This was something held so that people with a disability would understand how to use services. This is where Paul came up with the brilliant idea that has became this annual event.
The next event was held in March of this year, 2016. The support from venues and participants grew 4x more than it had the previous year. It's anticipated that the next event being held in 2017 will have an even bigger response! Because of this anticipation, the event is scheduled to last the whole weekend instead of just a single day.
What Disabled Access Day provides is the same experience Paul had at the bus station. Venues show persons with disabilities how accessible they are. Different activities, like hiking trails and tours, are doing the same. For the places that aren't accessible yet, this Disabled Access Day is encouraging them to put a higher priority on making themselves accessible. Everyone is joining together to provide people who have disabilities with the same experiences as people who don't. That's the goal. Everyone can feel included!
Disabled Access Day is completely sponsored by Euan's Guide. This is a website that provides lists and reviews that help disabled people know what is accessible to them. They want to inspire conversation between different venues and the people who have disabilities. Or their family members and friends. It's all about providing information that helps people who have disabilities. They also intend to raise awareness, as mentioned. They want to encourage more venues and activities to become accessible to anyone who has a disability.
More and more people are getting involved and getting ready for next years event. The official Disabled Access Day website has a full listing of growing sponsors, activities and locations. There are new ones being added consistently, so if you're interested, make sure you keep checking back. Also, tell all your friends and family. Ask someone to go out with you on Disabled Access Day and experience the magic! It's your chance to feel like every able bodied person. You don't want to miss out on these activities.
Disabled Access Day-What's It About