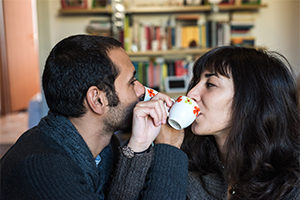 Oliva Jackson
Oliva was in a horrible motorcycle accident when she was filming the new Resident Evil movie. Oliva is faced with losing one of her arms. She also had to lose pieces of her spinal cord. That's not going to stop her from being an awesome female leading lady.
Heather Mills
The former wife of Paul McCartney lost one of her legs from the knee down. Interestingly enough, she was also in a motorcycle accident. She's been a great sport about her amputation, even removing her leg on the Larry King show.
Bethany Hamilton
This famous surfer unfortunately lost her arm in a shark attack. A movie was even about the experience. It's called Soul Surfer, if you're interested in giving it a watch. She has also worked as an actor in many side roles.
Ella Fitzgerald
Ella is a famous Jazz musician. Her music has been the inspiration for generations. In 1993, she unfortunately lost both her legs. The cause of her amputation was complications caused by her diabetes.
Zsa Zsa Gabor
Zsa Zsa had to have one of her arms removed after it caught an incurable infection.
Sarah Bernhardt
Sarah was an actress to had gangrene in one of her legs. It was caused by a performance she had done a few years before. The performance turned out to be unsafe. As a result, her leg had to be amputated.
Frida Kahlo
Frida was a famous painter. Her art is still appreciated. She had a unique style that is still identifiable to this day. She also got gangrene in one of her legs. It had to be amputated to prevent the infection spreading to other parts of her body. Sadly, she died the year after.
Amy Purdy
Amy is an actress and an athlete. When she was 19, both her legs had to be removed from the knee down. She still continues to follow her dreams. Nothing has dulled her spirit.
Bonnie St. John
Bonnie is an athlete best known for ski racing. She lost one of her legs when she was only a little girl. It was resulting from a pre-femoral focal disorder. She hasn't slowed down at all, still chasing her dreams. She also multitasks with different career paths, most recently taking on the art of writing. She now has books published/
Tammy Duckworth
Tammy is a politician from Thailand. She was a military officer in the Iraq War. Tragically, she lost both of her legs while on duty. She has continued to live her life to the fullest. She is an amazing inspiration to every other woman.
Amy Palmiero-Winters
Amy is another athlete who faces challenges due to her amputation. She was unfortunately involved in a motorcycle accident. Her leg wasn't amputated right away, but three years later. It was directly as a result of the accident.
Aimee Mullins
Aimee is an athlete. She lost both of her legs when she was just a baby. The amputation was the result of fibular hemimelia. She is also a fashion model. She's been featured in many different magazines. She is bold and beautiful. She is also confident.
Famous Female Amputees That Could Be An Inspiration