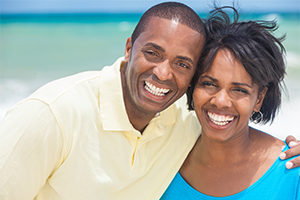 Being disabled and dating isn't easy. But it doesn't have to be hard either. As long as you're connecting with the right people, you can ease through the dating process. Or, at least ease through the added pressures of having a disability. Dating is never easy in general, but it can be easier that's for sure! There are ways. We want to share them with you!
Connecting to the right people in the right way is the first step. There are online communities for people who are living with a disability. There are also dating websites that are exclusive to those who have disabilities. The idea behind these websites was that they would provide a safe place for everyone who suffers from being disabled and dating. A place where you don't have to worry about what other people are going to think about you. A place where you can feel comfortable to express yourself completely. Finally, a great place to help you build lasting connections with other people who are going to understand what you're going through.
There are also helpful tips and tricks to help you get the best of your disabled dating experience. There are guides to help you optimize your profile for the maximum amount of interest. There are other guides that will help you choose the best places for your first date. Those guides will often suggest safe and secure places to go. They suggest things you may not have considered before about where to go. They suggest caution about going to private places. They also suggest making arrangements, like letting your family/friends know where you're going. Basically all the tips and tricks to help you have a safe and comfortable date. Then of course, what to say and how to carry a great conversation. Most importantly, all the guides suggest that you be yourself above all else.
No one can promise you a perfect date. There is still some stigma around being a disabled person. Particularly what it's like to date a disabled person. That being said, not everyone is going to understand what you're going through. Least of all if you choose to find your dates on an average site. But the old saying about one bad apple is applicable here. It's going to be an even toss up between who accepts you and who feels insecure about your disability. But, being disabled and dating someone new can be a rewarding experience too. It's all about making the right connections.
All dating experiences are about making the right connection though. That's why it's important to follow the right steps. From choosing a great website that meets your needs to building a great profile that attracts the type of person you want to date. Every step brings you closer to your final destination of finding someone who loves and accepts every part of you. You know that you're more than your disability, but your date may not see it that way. Don't take it personally. A big part of being disabled and dating is that you're able to laugh it off.
Being Disabled And Dating